Picking the best brand for tires within a low budget is challenging. You have many options available, and each wants to prove itself the best. However, while searching for a low-budget option from the available tires, you must hear the name of Lionhart.
Lionhart offers some quality tires for people who don't have a huge budget for tires. I think you're already interested in these. Before picking a set of tires, knowing the root is essential because you need to trust it. So, the question is common- who makes Lionhart tires?
If you have this question in mind, keep reading. Also, you'll know a lot more about Lionhart tires to help you to make your decision easier. So, don't miss it.
Who Makes Lionhart Tires?
Finding out the manufacturer of Lionhart tires is tough. On Lionhart's website, I haven't found anything about the owner of the brand or manufacturer. So, I continued my research.
From multiple sources, I've come to know that Turbo Wholesale Tires, Inc. is the owner of the brand Lionhart. The brand name is included on Turbo's website. No other large wholesaler or tire supplier has Lionhart on their website. This has strengthened the possibility that Turbo owns the brand.
Turbo is a wholesaler in the tire industry, not a manufacturer. It doesn't have any manufacturing plant. So, the question is- where does Turbo make Lionhart tires?
It is easy to assume that Turbo has appointed a manufacturer to manufacture these tires. Through further research, I've guessed that Sentury from China is the manufacturer of Lionhart. It produces these tires as per the instruction of Turbo.
A Bit About Turbo
Turbo Wholesale Tires, Inc. is a California-based tire distributor having multiple tire brands under its wings. It started its journey in 1983 and turned into a leading tire wholesaler within a short time. It has a strong distribution and service process focusing on the maximum comfort of the customers.
Though it distributes tires in several countries, the base is always prioritized by it. So, it is one of the most prime tire distributors in California. It aims to ensure quality and comfort through its service.
Features of Lionhart Tires
Lionhart came to the market in 2013. So, it is not that old compared to many other tire brands. However, within this short time, it has satisfied a lot of customers through the features it offers. Let's check what the brand has to offer.
Reasonable Pricing
Lionhart offers tires for users with a low budget range. So, you'll find these tires reasonable to pick. If you're running out of ample budget to pick an expensive set of tires, this can be a good pick for you.
Quality Product
I won't say that these tires come with top-quality materials because it is not possible when the price is in a budget range. But you'll find these good. You won't face any hassle is the service time. No unexpected damage caused by quality is going to happen to your tire.
Design
The tread design of Lionhart tires is a bit different compared to other tires. Some tires come with visible differences in design. Thus, it offers better-looking tires with a solid design. You can pick your unique design from the ones it offers.
Performance
I won't say that Lionhart tires ensure crazy performance. But the amount you spend on these indeed gives you a good performance. These tires carry out the purposes these are made for. Also, most of these offer a quiet and comfortable ride.
Variety
You'll find a lot of tires under this brand. It offers tires for passenger cars, light trucks, performance vehicles, and trailers. Besides variation in tire types, it also offers a wide variation in size. So, you'll surely get one for your vehicle.
Durability
For a budget tire, Lionhart offers good durability. All the tires come with around 30,000-40,000 miles of durability. This is like the tires from other brands in a similar price range. So, the durability is not bad at all.
Warranty
Each tire from this brand comes with a warranty of 30,000 to 40,000 miles. So, you know that you have the brand to support you if you face any problem with the tires within this time.
European Standard
The tires from Lionhart meet all European standards. So, you can use these as the perfect OE replacement for your European vehicles. It comes with some size variations that other budget tire brands don't offer for better fitment.
Drawbacks of Lionhart Tires
Wear Rate
While ensuring a dependable performance, most of these tires show a fast wear rate. If the wear rate was a bit less, you could use these tires for more than 40,000 miles.
Wet and Snow Traction
The traction of Lionhart tires on wet roads is dependable but could be better. A few thin sipes could make the performance better. In the case of snowy roads, you can't entirely depend on these. You must be super careful. Lionhart claims it to be good. But it is not as good as it claims.
My Top Picks from Lionhart [Product Review]
1. Lionhart LH-503 All-Season Radial Tire
From the wide variety of Lionhart tires, I love this one for passenger cars. This is one of the latest tires offered by Lionhart. So, it comes with the latest tire science and technology.
The core structure is improved to ensure a solid tire for the users. With this, a complex tire bead compound and computer-generated tread design ensure a smooth performance all year round.
I haven't tested its performance on wet and snowy roads. Seeing the tread pattern and sipe design, I think it can effectively wipe out water and ensure a better connection with the road surface than the previous offers from the same brand.
Lionhart says that it would last for 40,000 miles. But you might find it lasting a bit more than that.
Pros
Ensures a comfortable and smooth ride
Ensures value for the money you spend
Installation is very easy
Cons
Might seem to be a bit noisy
---
2. Lionhart LH-TEN all_ Season Radial Tire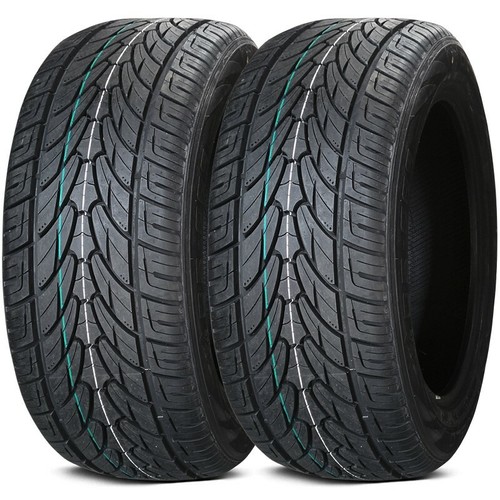 From Lionhart, if you're asking for a suggestion for your SUV, LH-TEN is my recommendation. To becomes the best pick for SUVs, performance pickups, and crossover vehicles, it comes with a premium composition and solid sidewall.
It comes with a superior tread composition to ensure performance. Using your vehicle moderately would allow you to use a set of these tires for around 40,000 miles. But if you carry heavy loads regularly, the tread life would be around 30,000 miles.
Coming with a unique sip design, it ensures comfortable and safe operation on wet and snowy roads. Also, the solid design and tread pattern ensures excellent steering response and comfortable handling. So, you'll enjoy the comfort every driver wants.
Overall, the attractive and unique look, performance, and handling comfort have made this a great tire from Lionhart. You can depend on this tire for sure.
Pros
Comes with the latest technology in the tire industry
Enhances the look of your vehicle
Provides performance, reliability, and support
Cons
Priced a bit higher than other Lionhart tires
---
Do Lionhart Tires Worth It?
Lionhart offers tires within a budget range. It has recently started offering some tires out of its budget segment. So, the question is- are the tires worth spending bucks on?
In the low-budget segment, these tires were great. Competing other brands in the segment, it established its name within a few years. The overall performance and durability were okay for the budget segment.
Newly introduced high-budget tires from Lionhart are also doing great. You'll see several customer reviews saying that these are good tires for the money spent. New tires are coming with new technology in tire engineering to ensure reliability and performance. However, a longer tread life and warranty on those tires could be better.
I think Lionhart tires are worth it, no matter which one you buy. But when you're spending more than 120 bucks for tires, you might want those to last for a few more thousand miles.
Where to Find Lionhart Tires?
Several distributors throughout the USA distribute Lionhart tires. Several online stores also sell these tires. So, you'll find these easily.
Seek these tires in your local market. There is a high chance that you'll find a set for you. Also, you can ask Google to show you the online shops selling these tires. Place an order in which you find the best offer.
Alternatives to Lionhart Tires
1. Mohave Tires
You can check Mohave tires if you're looking for another brand within the same budget. These quality tires offer around 40,000 miles of durability, smooth performance, and quiet driving. These are typically made for all-year usage. But performance on the snowy road might not satisfy you.
However, you won't find a wide range of choices from Mohave. So, you might not get a set for your vehicle model.
2. Hankook Tires
Hankook can be another alternative to Lionhart tires. Being an 80-years old tire brand, Hankook sells tires in all budget segments. Some tires from the mid-range of Hankook can replace Lionhart easily. Hankook tires ensure quality over anything else. So, you can depend on those.
Also, Hankook offers durability and a smooth ride. If you're looking for an alternative to Lionhart, check tires from this brand.
---
Lion Hart Tires Vs Lexani Tires -Which one is the Best?
---
Final Verdict
I've tried my best to find the owner and manufacturer of Lionhart. I've shared what I've found through my research. If you know anything more about it, let me know.
Also, I've shared a lot more about these tires and talked about my two favorites from the brand. I think this article is enough for you to decide whether to purchase a set of Lionhart or not.
Decide depending on your budget and requirement. If you have more budget for tires, I suggest going for premium ones. But if you're on a budget, Lionhart should be at the top of your preference list.